J.F. Meyer Construction Company
Your premier company for fine home renovations and construction in the Maryland and DC areas
J.F. Meyer Construction Co, Inc. delivers its products in a timely, transparent and professional manner. Our construction services include complete home renovation to reconstruction and repair of all architectural and mechanical elements of your home. We have been in business since 1974, serving customers in the Annapolis, Baltimore, and Washington areas.
Residential and Commercial Renovation


Custom Kitchen Remodeling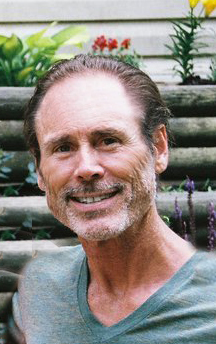 Jim Meyer moved from McLean, Virginia in 1972 to attend St. John's College in historic downtown Annapolis, Maryland. After college, he married and went on to have six children.  While raising his family, he founded J.F. Meyer Construction Company, after many years in the construction field.   He has achieved success by consistently providing quality workmanship and outstanding customer service. Mr. Meyer is a Historic Building Specialist, and was awarded the 2006 Orlando Ridout Prize for Historic Preservation in Southern Anne Arundel County. Mr. Meyer is a well-respected contractor with many years of experience in the construction field.
"Jim has done several projects at my house in Washington, D.C. Jim always provided accurate estimates, performed the work exactly as promised, and met his deadlines. I was completely satisfied with Jim's work every single time. And I recommend him without qualification to my friends and colleagues!"
"Jim and his team took great care of our house on a huge project with lots of follow up. Great to have someone you can trust when in need."
"I cannot say enough about Jim and his true understanding of and devotion to the "ART" of building. He is engaged, thorough and eager to share his wealth of knowledge about construction, and especially with regard to historic buildings. His crews are considerate of neighbors on tight urban sites, they clean up after the work day and, most importantly, they do work of a truly craftsman-like quality."
JF Meyer Construction Company, Inc.
P.O. Box 68
Lothian, MD 20711
MD - 410.867.1690
DC - 202.965.1600
MHIC - 8127
DC LIC - 9115