Bathroom Remodeling

Welcome to our Bathroom Remodel page, where we take great pride in sharing our recent project that showcases our dedication to creating stunning, customized bathroom spaces. At JF Meyer Construction we believe that a well-designed bathroom is more than just a place for daily routines; it's a sanctuary of comfort and style. Our latest bathroom remodel project beautifully exemplifies this philosophy.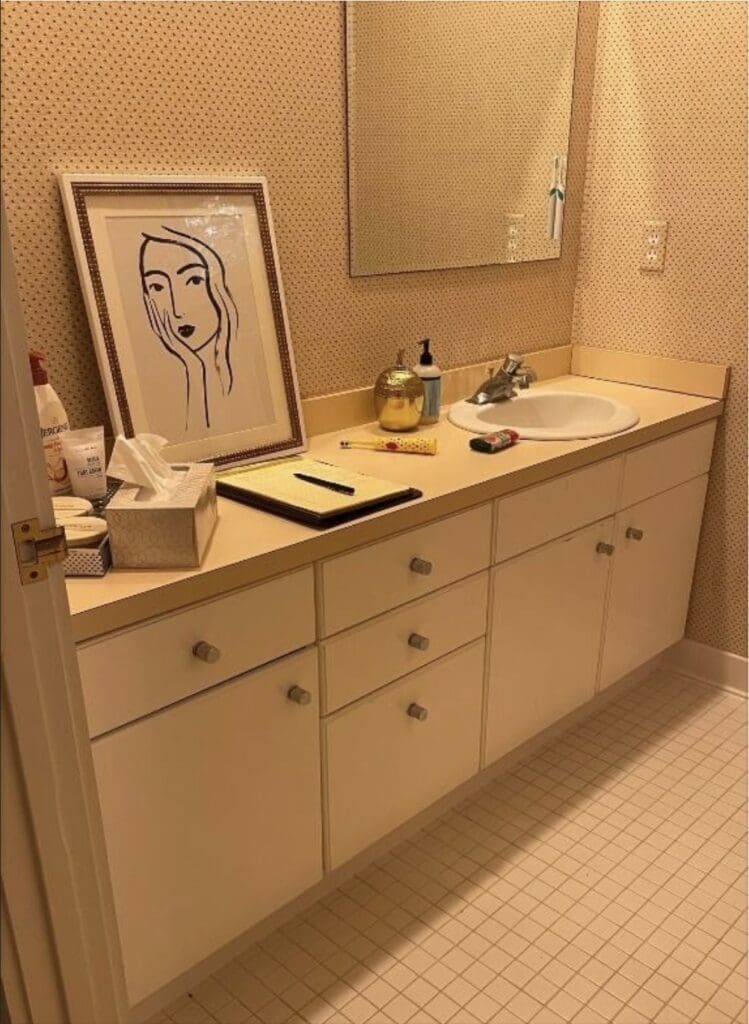 Custom-Built Bathroom Base Cabinet
One of the standout features of this bathroom remodel is the custom-built base cabinet. We understand that each bathroom has unique needs and dimensions, and this is why we crafted a bespoke cabinet to perfectly fit the space. Our team of skilled craftsmen worked meticulously to create a cabinet that is not only functional but also a work of art.
The cabinet is designed with a blend of practicality and aesthetics, offering ample storage for your bathroom essentials while maintaining an elegant and timeless appearance. Our commitment to quality and attention to detail ensures that this cabinet is built to last, making it a valuable addition to your bathroom for years to come.
48″ Trough Undermount Sink
The centerpiece of this bathroom remodel is undoubtedly the 48″ trough undermount sink. This choice was made to combine functionality with a striking visual presence. Trough sinks are known for their modern and minimalist appeal, making them a popular choice for contemporary bathrooms. The 48-inch width provides plenty of space, eliminating the need for multiple basins while offering a sleek, uncluttered look.
Undermount sinks, like the one in this bathroom, are installed beneath the countertop, creating a seamless and easy-to-clean surface. This design not only enhances the aesthetics of the bathroom but also simplifies maintenance, making it an ideal choice for any busy household.
Wall-Mounted Faucets
To further enhance the overall aesthetic and functionality of the bathroom, we opted for wall-mounted faucets. Wall-mounted faucets are a stylish and space-saving solution for modern bathrooms. They create a clean and uncluttered appearance on the countertop, allowing the sink and vanity to take center stage.
Wall-mounted faucets also provide more control over water flow and temperature, offering a luxurious and user-friendly experience. This choice adds a touch of elegance and sophistication to the bathroom, elevating its overall design.
At JF Meyer Construction, we take pride in turning your bathroom remodeling dreams into reality. Our team of experts is committed to delivering high-quality, custom solutions that reflect your personal style and preferences. If you're considering a bathroom remodel, whether big or small, we invite you to explore the possibilities with us.
Contact us today to schedule a consultation and embark on your journey towards a beautifully remodeled bathroom that perfectly suits your needs and reflects your unique style. Your dream bathroom is just a call away!